Polarized Lenses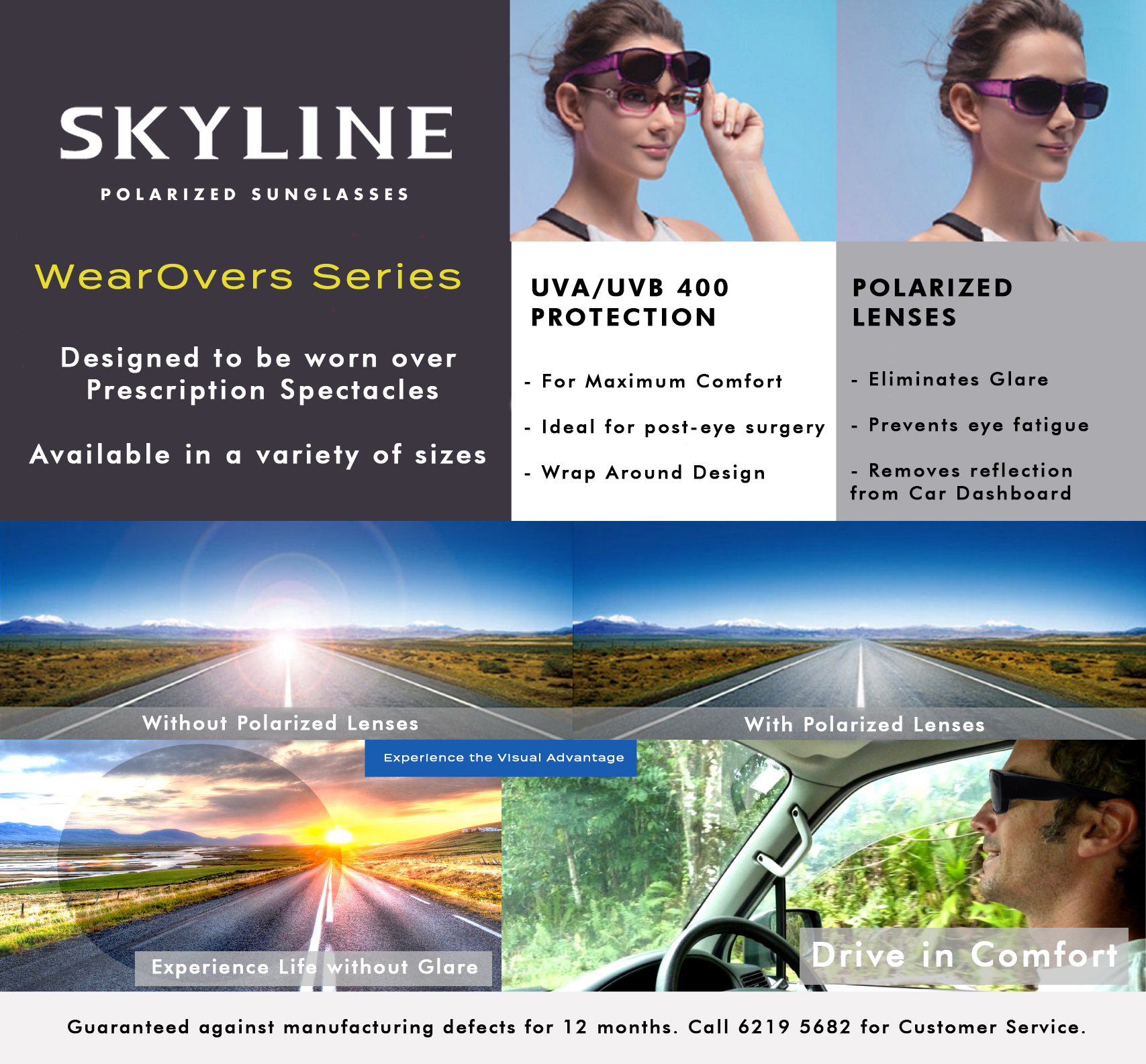 How can Skyline Polarized Lenses help you?
All Skyline Sunglasses are fitted only with Polarized Lenses. Non-polarized lenses do not eliminate glare but only darken images. Eye strain or eye redness may still set in after prolonged exposure to glare.
Only polarized lenses effectively eliminate glare and allow the eyes to feel relaxed and comfortable. Polarized Lenses are suitable for activites such as Golf, Driving, Fishing, Hiking, and Cycling to name a few.
Skyline Polarized Lenses also offer UV400 protection against harmful UV rays which may cause eye disease such as cataracts over time.
Skyline Wearovers™ are recommended for people who have recently undergone eye surgery and are sensitive to light as the full wrap-around feature prevents harsh light from reaching the eye and also offer protection against accidental bumps.